Building Bridges
---
Dr Stephen Atkinson (he/him)
Program Director | Bachelor of Contemporary Art
South Australian School of Art | UniSA Creative
---
The view from late November remains murky and the forecast uncertain, but I awake at dawn and resolve to make a start on this thing I've been putting off. I sniff the air, then string common words together according to basic grammatical rules, proceeding along a familiar route until I find myself at an impasse and can go no further; a narrative dead end or literary canyon, not too wide but steep and deep with no obvious way across. From the unseen valley below I hear the rush of rapids, and in the early morning light through a dense drift of mist, I can just make out the features of the other side in silhouette, a metaphor perhaps for someplace else, someplace better, or an ambition, or a new way of being, difficult to reach but worth the effort.


The canyon is long, stretching away into the distance in both directions. I can't climb down the cliff face, and I can't face turning back, so I turn right and head along the page break, character by character, syllable by syllable, trying not to look down at the word count, because I know a watched word count never rises, but I look down all the same. The pathway is uneven and narrow, and progress is slow, one keystroke at a time.


I pause periodically to gaze across at my hopeful destination, and peering through the misty veil, I start to see small patches of blue sky and flashes of emerald green, spots of red, glints of light, hints of promise. And I imagine I hear the rustle of leaves and the chirp of birds, and the sound of talk and laughter. But the clock in my skull is ticking like a cartoon time bomb, so I press on, and after several days, and further misadventures, punctuated by passages of tedium, and hunger, and sleeping rough, I happen upon the entrance to a narrow bridge apparently fashioned from scrap, plaited rags, and human hair, disappearing into the mist. It swings and creaks and seems too rickety for words let alone full sentences. I stand frozen at the threshold, weighing up my options, but my choices are just two: stay with the things I know; or risk crossing the bridge to see what lies on the other side. I hesitate.


And then the clouds part and I see you more than halfway across, perched precariously as if floating, building the bridge as you go. Painting, hammering, sawing, stapling; Weaving, threading, welding, casting; Moulding, shaping, draping; Twisting your bodies into sigils, dismantling and remaking; Blurring categories and bending meaning; Framing, cropping, cutting, pasting; Stitching, coding, sewing, sounding; Mixing, mashing, dissolving, concocting; Reconnoitring, exploring, trialling and erroring; Pressing, digging, planting, scribbling. And straight away my decision is made.


To the graduates of 2021 I say, thank you for leading the way. May your bridges be many and bold.



---
---
---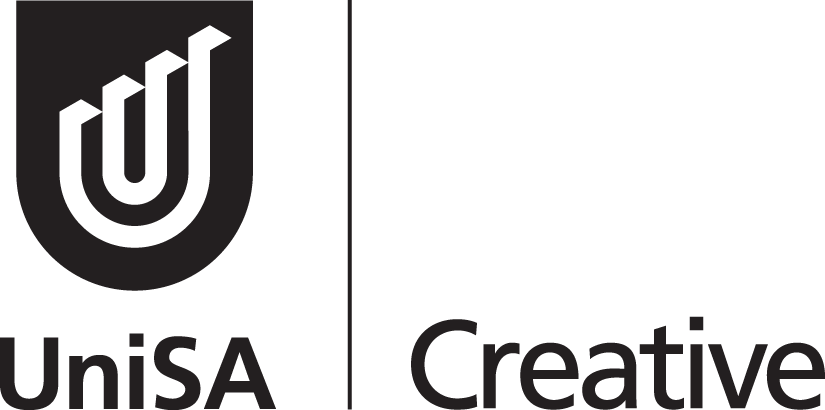 We acknowledge and respect the Kaurna people's cultural, spiritual, physical and emotional connection with their land, waters and community.

Always was, Always will be Kaurna Land.
©2021