Caitlin Preece

Bachelor of Contemporary Art
Instagram
—
Website
'Perceptions of Self' is a body of work that holds four sections of photographs 'Box of Fragmented Reflections', 'The Chair', 'Transparencies' and 'Untitled'. Taken on my manual camera on black and white film and processed by hand, the body of work is a series of self-portraits focusing on self-analysis through perception. The work combines mirrored surfaces with dark to light grainy compositions of the film medium. Square glass mirrors and tinted window film are the two materials that I incorporated into these photographs. I interpret these photographs each as a story. Each reveals pieces or fragments of self-perception & reflection, influenced by space and light. I interpret them as a reflection of my ever-changing psyche – fluid, empty, dark, obstructed, fragmented, ordered, peaceful. My choice of mirrored surfaces was intentional to reveal the materials ability to reflect light and create the void-like illusions. Combining perception with the metaphorical material, I have captured a fragmented and obstructed portrayal of myself through a series of self-portraits.
---
Perceptions of Self
gelatin silver print, ink photograph on paper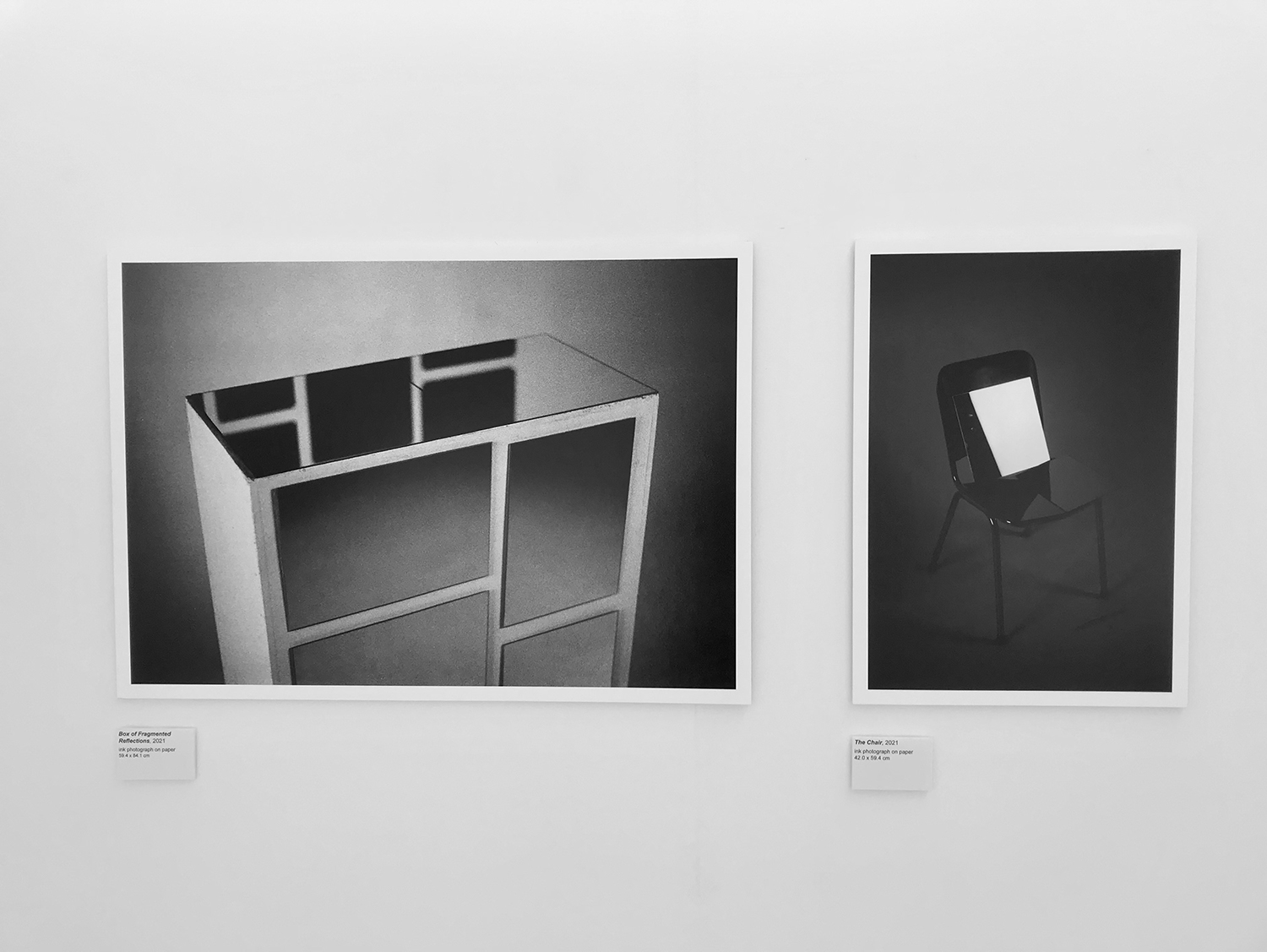 ---
---
---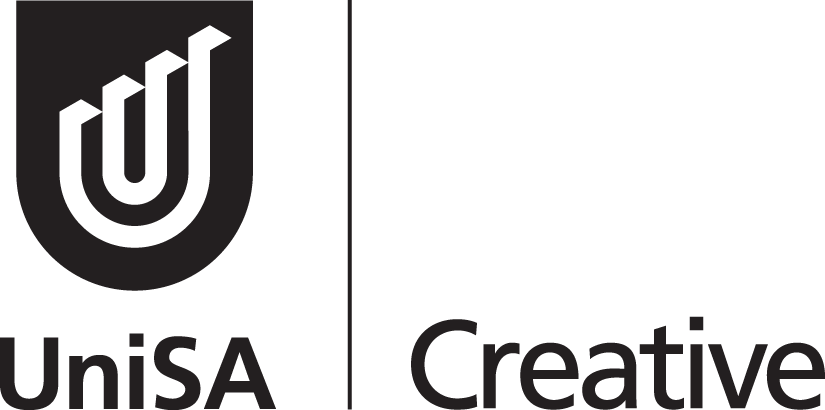 We acknowledge and respect the Kaurna people's cultural, spiritual, physical and emotional connection with their land, waters and community.

Always was, Always will be Kaurna Land.
©2021